Tuesday Sep 12, 2023
Quakers and Barbie: How Lies Exposed the Truth About Plastic Pollution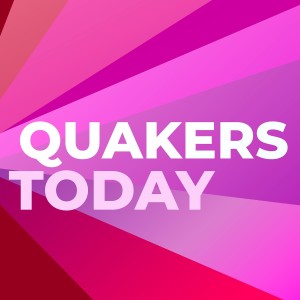 In this episode of Quakers Today, we ask, "When it comes to activism, do the ends justify the means?"
A Barbie Hoax with a Message
Actress and eco-activist Daryl Hannah speaks with host Peterson Toscano about her announcement that "Mattel intends to go 100 percent plastic-free by 2030 in all their toys. They hope to support a global ban on plastics."
Unfortunately, the excitement was short-lived. Hours after People Magazine's story celebrated Mattel's eco-conscious move, the toy company contacted The New York Times to clarify the situation.
In an email, Mattel described the campaign as a "hoax" that had "nothing to do with Mattel." The company said that the activists had also created fake websites made to look as if they belonged to Mattel. "Those were duplicates — not Mattel actual sites," it said.
This elaborate hoax was perpetrated by Daryl Hannah and the Barbie Liberation Organization (BLO) against the Mattel Corporation and the media. Yet, behind this public trickery was a broader, poignant message: the need to address the environmental crisis wrought by plastic waste.
One of the tricksters behind the hoax graduated from Greenwood Friends School, a Quaker elementary and middle school. As a boy, he attended Millville Friends Meeting. Operating under the pseudonym Jeff Walburn, this member of the artist-activist group the Yes Men describes the methodology behind their "mischief performances."
"I helped write a lot of the materials, which includes press releases and websites. And we had a press conference. We made a fake product commercial for this new line of Barbies that would, instead of being made of plastic, be made out of mycelium and mushrooms. It's a little far-fetched because it's not being done yet, but it's also still very feasible."
The Yes Men not only impersonate corporations but also suggest that these corporations are finally doing the "right thing." In doing so, they engage in what they refer to as "identity correction."
In a world where conversations around activism are often steeped in solemnity, the latest episode of the Quakers Today podcast injects an element of whimsy while navigating the moral complexities inherent in social change. Host Peterson Toscano delves into a topic that straddles the lines between activism, ethics, and trickery, raising a tantalizing question: "When it comes to activism, do the ends justify the means?"
Dig Deeper
Read Peterson Toscano's article, "Speaking Lies to Power: Daryl Hannah, Barbie, and Quaker Tricksters" and learn about Quaker tricksters

Bonnie Tinker

and Benjamin Lay. 

See Peterson's

full video interview with Daryl Hannah

Check out the videos "Jeff Walburn" and The Yes Men created for the Barbie Liberation Organization hoax this year and 30 years ago.
Welcoming a New Generation of Quakers
The September issue of Friends Journal explores how to welcome a new generation into the Quaker community. The episode features an audio collage of five writers who shared their insights and experiences around the theme.
Question of the Month
For this episode of Quakers Today, we ask the question, "When it comes to activism, do the ends justify the means?"
Leave a voice memo with your name and the town where you live, and we may include your message in our October 17th episode. The number to call is 317-QUAKERS, that's 317-782-5377. Dial +1 if calling from outside the U.S.
Quakers Today is the companion podcast to Friends Journal and other Friends Publishing Corporation (FPC) content online.
Season Two of Quakers Today is sponsored by the American Friends Service Committee. 
Do you want to challenge unjust systems and promote lasting peace? The American Friends Service Committee, or AFSC works with communities worldwide to drive social change. Their website features meaningful steps you can take to make a difference. Through their Friends Liaison Program, you can connect your meeting or church with AFSC and their justice campaigns. To learn more, visit AFSC.org 
Feel free to send comments, questions, and requests for our new show. Email us at podcast@friendsjournal.org.
Music from this episode comes from Epidemic Sound. You heard Next To Me by LVLY, Sneaking Into the Kitchen by Arthur Benson, Young Mystery Detectives by Trailer Worx, Meet myCelia EcoWarrior Barbie takes on plastic polluters by Jeff Walburn, Confidence is Key by Arthur Benson, Rewind time by Clarence Reed, Stay with Us by Sleeping Vines, Clockmaker's Daydream by 369, A Beginning by Rymdklang Soundtracks.